| | |
| --- | --- |
| CODE | 84502 |
| ACADEMIC YEAR | 2022/2023 |
| CREDITS | |
| SCIENTIFIC DISCIPLINARY SECTOR | L-ART/06 |
| LANGUAGE | Italian |
| TEACHING LOCATION | |
| SEMESTER | 2° Semester |
| TEACHING MATERIALS | AULAWEB |
OVERVIEW
Since the 1990s, studies of visual culture have defined a series of methodological approaches and tools that are particularly useful to better understand the problem of incessant production and circulation of visual contents in contemporary society. The course requires solid basic knowledge of 20th century history, history of contemporary art and history of cinema and photography.
AIMS AND CONTENT
LEARNING OUTCOMES
Analysing and historicising the knowledge of theoretical reflection on the aesthetic, linguistic and philosophical statute of cinematographic images in the framework of a wider 20th century reflection on images and viewing.
AIMS AND LEARNING OUTCOMES
The aim of the course is to provide students with the tools to understand the contemporary media horizon, to analyze visual and audiovisual texts and to problematize the political, social and cultural role of the media and their discourses.

At the end of the course the student will: 1) learn about the history and theory of visual studies; 2) be able to analyze visual and audiovisual texts; 3) know how to interpret the social and cultural role of the media; 4) be able to describe, analyze and contextualize media, visual and audiovisual content; 5) possess the ability to move critically within the history of the media.
PREREQUISITES
Cinema and Art history
TEACHING METHODS
Lessons will be held in presence.
SYLLABUS/CONTENT
The course aims to offer a general presentation of visual studies through the analysis of some key terms of this relatively recent area. At the same time, the course will dwell in detail on the theoretical contribution of some of the main scholars of the visual studies field.
The course is enhanced by a series of seminars with leading Italian scholars of visual culture and image and media theory.
RECOMMENDED READING/BIBLIOGRAPHY
- Barbara Grespi, Luca Malavasi, Dalla parte delle immagini. Temi di cultura visuale, McGraw-Hill, Milano, 2022
- Ruggero Eugeni, Capitale algoritmico. Cinque dispositivi postmediali (più uno), Editrice Morcelliana, Brescia, 2021
- W.J.T. Mitchell, Pictorial Turn. Saggi di cultura visuale, Raffaello Cortina Editore, Milano, 2017
- Essays uploaded on AulaWeb
Non attending students should add:
- Ruggero Eugeni, La condizione postmediale. Media, linguaggi, narrazioni, La Scuola, Brescia, 2015
TEACHERS AND EXAM BOARD
Exam Board
LUCA MALAVASI (President)
GABRIELE RIGOLA
LESSONS
LESSONS START
20th February 2023
Class schedule
EXAMS
EXAM DESCRIPTION
Oral and written exam
ASSESSMENT METHODS
Oral exam aimed at assessing a solid knowledge of the constitutive themes at the center of visual studies, with particular reference to the theories developed since the nineties.
A paper about one of the themes studied during the course.
Exam schedule
| Data | Ora | Luogo | Degree type | Note |
| --- | --- | --- | --- | --- |
| 12/12/2022 | 09:00 | GENOVA | Orale | |
| 17/01/2023 | 14:00 | GENOVA | Orale | |
| 08/02/2023 | 09:00 | GENOVA | Orale | |
| 10/05/2023 | 09:00 | GENOVA | Orale | |
| 24/05/2023 | 09:00 | GENOVA | Orale | |
| 07/06/2023 | 09:00 | GENOVA | Orale | |
| 05/07/2023 | 09:00 | GENOVA | Orale | |
| 13/09/2023 | 09:00 | GENOVA | Orale | |
OpenBadge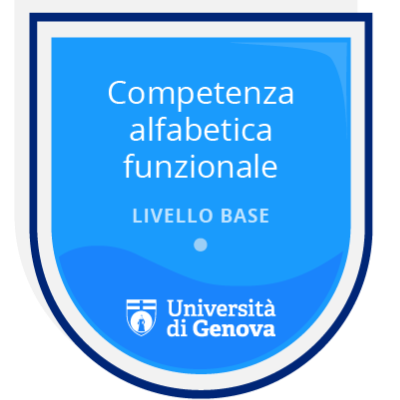 PRO3 - Soft skills - Alfabetica base 1 - A