| | |
| --- | --- |
| CODE | 67841 |
| ACADEMIC YEAR | 2023/2024 |
| CREDITS | |
| SCIENTIFIC DISCIPLINARY SECTOR | MED/50 |
| LANGUAGE | Italian |
| TEACHING LOCATION | |
| SEMESTER | 2° Semester |
| MODULES | Questo insegnamento è un modulo di: |
| TEACHING MATERIALS | AULAWEB |
OVERVIEW
The Assessments are all procedures aimed at gathering relevant information to set up and monitor the Rehabilitation interventions. It makes possible to formulate a rehabilitation diagnosis, define goals, and plan an intervention. In addition, it allows you to monitor the transformations that occur and, if necessary, modify the objectives, interventions or project.
AIMS AND CONTENT
LEARNING OUTCOMES
The student should be able to critically evaluate published studies related to clinical rehabilitation, management of organizational processes and human resources, demonstrating that they possess the ability to apply to professional choices. The student should be able to conceive, design, adapt and implement clinical research projects.
AIMS AND LEARNING OUTCOMES
- To know the main issues related to the use of evaluation systems in rehabilitation and their coding in the rehabilitation documentation
- To know how to analyze and design planning interventions, and adopt new strategies, in a multi-professional context
- To know the advanced assessment tools in the kinematic and neurophysiological fields and their use in the rehabilitation field
TEACHING METHODS
Frontal lessons, delivered through the use of slides and explanatory videos. It will be possible to have a direct comparison between peers and with the teaching staff. Innovative teaching methodologies will be used: collaborative approach, guided discussions.
SYLLABUS/CONTENT
- Reasons for measuring
- Measurement scales (i.e., nominal, ordinal, interval, and ratio)
- Clinical scales
- Instrumental evaluation in rehabilitation
- Movement analysis: kinetics, kinematics, electromyography
- Analysis of brain structure and function: magnetic resonance imaging (MRI), diffusion tensor MRI, functional MRI, functional near infrared spectroscopy (fNIRS); applications of neuroimaging in motor and cognitive rehabilitation
- Instruments to evaluate swallowing mechanisms
- Neurophysiological signals of rehabilitation interest
- Transcranial magnetic stimulation (TMS)
- Electroencephalography
- New technologies in rehabilitation: robots for upper and lower limbs
RECOMMENDED READING/BIBLIOGRAPHY
The slides provided through AulaWeb before each theoretical lesson are to be considered an integral part of the program and subject of examination.
The following book is recommended:
Bartolo M. - Sandrini G. - Smania N. Metodologia della Riabilitazione. Verduci Editore. ISBN: 978-88-7620-918-5
TEACHERS AND EXAM BOARD
LAURA BONZANO
Ricevimento: The teacher receives by appointment, taken with a request by e-mail: laura.bonzano@unige.it
Exam Board
MARCO TESTA (President)
FRANCESCA RICCARDI
LAURA BONZANO (President and Coordinator of Integrated Course)
LESSONS
LESSONS START
Lessons: from March to July
Class schedule
EXAMS
EXAM DESCRIPTION
The exam is written and oral; it will be mainly aimed at evaluating an appropriate knowledge of the topics covered in the module.
There will be 2 examination dates in winter (January and February) and 5 in summer (June, July and September)
ASSESSMENT METHODS
Details on how to prepare for the exam and the degree of detail of each topic will be communicated during the lessons.
The exam will mainly focus on the topics covered during the frontal lessons, and in any case on all those specified in the program, and will aim to evaluate not only the achievement of an adequate level of knowledge, but also the acquisition of the ability to develop Lifelong Learning. In fact, it will be important to acquire the ability to carry out constant updating of personal skills and knowledge with a view to pursuing quality.
Part of the evaluation will be constituted by a guided exercise dealing with the search for evaluation scales and measurement tools useful in the student's own professional field.
In case of certification of specific learning difficulties (SLD), disability or other special educational needs, please contact the teacher at least 10 days before the exam to evaluate the exam modality and a possible advantage of 30% of additional time.
FURTHER INFORMATION
In case of certification of specific learning difficulties (SLD), disability or other special educational needs, please contact the Referent Professor of the DISABILITY and SLD Commission for DINOGMI Prof. N. Girtler (nicolagirtler@unige.it) who, after evaluating the individual case, will send the teacher the necessary information both for the lessons and for the exam modality.
Agenda 2030 - Sustainable Development Goals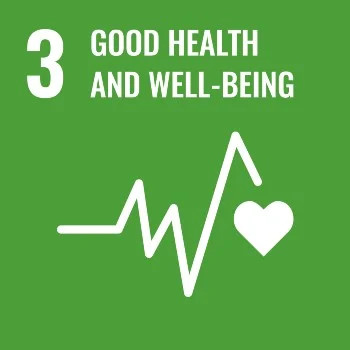 Good health and well being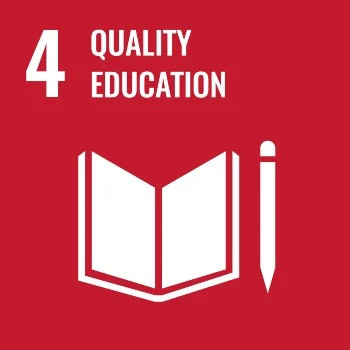 Quality education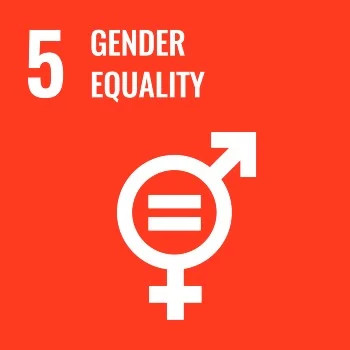 Gender equality