| | |
| --- | --- |
| CODE | 52644 |
| ACADEMIC YEAR | 2023/2024 |
| CREDITS | |
| SCIENTIFIC DISCIPLINARY SECTOR | ING-INF/03 |
| LANGUAGE | Italian |
| TEACHING LOCATION | |
| SEMESTER | 2° Semester |
| TEACHING MATERIALS | AULAWEB |
OVERVIEW
Starting from their representation, the teaching of PROCESSING OF HISTORICAL-ARTISTIC DIGITAL IMAGES introduces the basic techniques for the analysis and transformation of digital images. Large space is devoted to issues related to reproduction and color analysis. The main algorithms introduced during the lessons are deepened during practical laboratory exercises.
The course is a tool to increase access to information technologies in the context of digital innovation.
AIMS AND CONTENT
LEARNING OUTCOMES
To give basic knowledge of digital representation of historical-artistic images and of their computerised elaboration with the aim of analysis of quality, restoration and compression.
AIMS AND LEARNING OUTCOMES
In addition to learning the basic techniques of digital image analysis and processing, students acquire the tools they need to be able to creatively use some image transformation programs and keep up-to-date with developments in the application domain
PREREQUISITES
No prerequisites are required.
TEACHING METHODS
Lectures with the help of Power-point presentations and delivery of transparencies to students.
SW laboratory practical exercises.
Classes are held in person. Attendance, although not mandatory, is recommended.
SYLLABUS/CONTENT
Digital images and their representation: acquisition of an image, digital representation (sampling and quantisation), representation of colour (chromatic information), basic mathematical tools.
Evaluation of the quality of a digital image: contrast, presence of noise or geometrical distortion.
Improvement of images: reduction of noise, increase of contrast, reduction of geometrical distortion, elements of elaboration in the frequency dominion.
Restoration of images: elements of quantitative restoration techniques, virtual restoration methods.
Analysis of images and extraction of structures: extraction of contours and linear primitives, segmentation, analysis of structure.
Compression of images: codifying with and without loss, predictive coding, coding based on transformation, general description of some standard formats of compression.
Outline of application to art work images: objective knowledge, conservation and restoration.
The course also involves computer exercises using software to elaborate images and applying software to art work images.

RECOMMENDED READING/BIBLIOGRAPHY
S. DELLEPIANE, Elaborazione di immagini digitali, ECIG, 2004.
C. OLEARI, Misurare il colore, Hoepli, II edizione, 2008
W. K. PRATT, Digital image processing, Wiley Interscience, 3a edizione, 2001.
R.M. HARALICK , L:G: SHAPIRO, Computer and Robot Vision, Vol. 1, Addison-Wesley, 1991.
P. ZAMPERONI, Metodi dell'elaborazione digitale di immagini, Masson, 1990.
D. H. BALLARD, C. M. BROWN, Computer vision, Prentice Hall, 1982.
TEACHERS AND EXAM BOARD
Exam Board
SILVANA DELLEPIANE (President)
GABRIELE MOSER
FEDERICA FERRARO (Substitute)
LESSONS
LESSONS START
Lessons will start on February 19, 2024.
Class schedule
EXAMS
EXAM DESCRIPTION
Oral exam with lab practice exercise test.

ASSESSMENT METHODS
Oral exam and practical test with a computer
Exam schedule
| Data | Ora | Luogo | Degree type | Note |
| --- | --- | --- | --- | --- |
| 18/01/2024 | 15:00 | GENOVA | Orale | |
| 08/02/2024 | 15:00 | GENOVA | Orale | |
| 12/06/2024 | 15:00 | GENOVA | Orale | |
| 10/07/2024 | 15:00 | GENOVA | Orale | |
| 12/09/2024 | 15:00 | GENOVA | Orale | |
Agenda 2030 - Sustainable Development Goals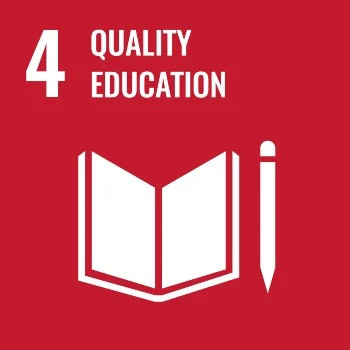 Quality education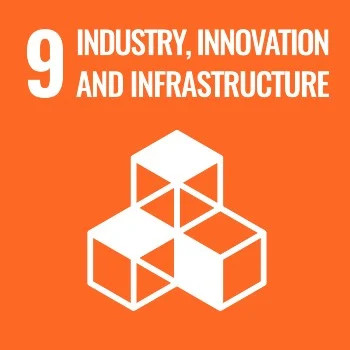 Industry, innovation and infrastructure