| | |
| --- | --- |
| CODE | 52621 |
| ACADEMIC YEAR | 2023/2024 |
| CREDITS | |
| SCIENTIFIC DISCIPLINARY SECTOR | SECS-P/08 |
| LANGUAGE | Italian |
| TEACHING LOCATION | |
| SEMESTER | 1° Semester |
| TEACHING MATERIALS | AULAWEB |
OVERVIEW
The course of study is open to all people involved in management of cultural goods.
AIMS AND CONTENT
LEARNING OUTCOMES
The teaching provides the basis for understanding the history and structure of the museum both in its "historical form" and in its "contemporary form". It will be possible to acquire the essential knowledge to understand the structure of the Code of Cultural Heritage (Legislative Decree 42/2004) and the function it attributes to museums as institutions and places of culture; to examine the various operational tools for the implementation of the legislation, favoring the growth of the quality of the conservation, management and enhancement services of the cultural heritage and increasing the use of cultural heritage and institutes (also through museum teaching and its planning).
AIMS AND LEARNING OUTCOMES
Students may have acquired:
1. The knowledge of italian and international law about cultural goods;
2. The ability to make choises in the field of cultural management;
3. The ability to make insights into management in the field of culture.
TEACHING METHODS
Classes are held in person. Attendance, although not compulsory, is recommended. The lecturer, at the specific request of a student (by e-mail), may allow him/her to follow classes remotely via "Teams" platform and to view class recordings
Aulaweb is an important tool for comunication and view of the study documents.
SYLLABUS/CONTENT
The course of study consists of four closely related sections:
1) Law section about cultural goods and management in cultural field;
2) Management and budget accounting of private and public museums and cultural institutions;
3) Organization of operative services in private and public museums;
4) Marketing;
The program of the course is aimed at both attending and non attending students.
TEACHERS AND EXAM BOARD
GUIDO GANDINO
Ricevimento: The reception of students is by appointment contacting the professor by email.
Exam Board
GUIDO GANDINO (President)
ELIANA CARRARA
PAOLA VALENTI (Substitute)
LESSONS
LESSONS START
Friday 29 September 2023
Class schedule
EXAMS
EXAM DESCRIPTION
The exam will be oral
ASSESSMENT METHODS
The assessment of learning will be in oral form for each section of the course of study.
Exam schedule
| Data | Ora | Luogo | Degree type | Note |
| --- | --- | --- | --- | --- |
| 22/12/2023 | 16:00 | GENOVA | Orale | |
| 19/01/2024 | 16:00 | GENOVA | Orale | |
| 16/02/2024 | 16:00 | GENOVA | Orale | |
| 10/05/2024 | 16:00 | GENOVA | Orale | |
| 31/05/2024 | 16:00 | GENOVA | Orale | |
| 21/06/2024 | 16:00 | GENOVA | Orale | |
| 12/07/2024 | 16:00 | GENOVA | Orale | |
| 06/09/2024 | 16:00 | GENOVA | Orale | |
Agenda 2030 - Sustainable Development Goals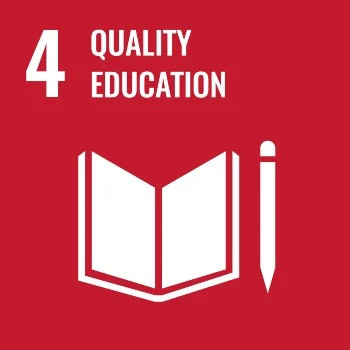 Quality education