OVERVIEW
War marks the history of mankind with endemic recurrence. In the course will be provided the tools to know the shapes, explain the dynamics and decipher the meanings
AIMS AND CONTENT
LEARNING OUTCOMES
The course offers a basic introduction to the history of the many forms of war (conventional war, total war, civil war, guerrilla, etc.) from Ancient Age to the 20th century. The course will focus on the relation between war, society and culture by analyzing and discussing specific cases. The aim is to provide students with tools to understand how State, the army, the navy, politics, economy, strategic thinking and collective mentality are connected to one other and how they jointly influenced the long-run military dynamics in European history.
AIMS AND LEARNING OUTCOMES
The course has two objectives:
1) To understand the structural aspects of military history in its various fields and problems
2) Master the historiographic vocabulary and the tools of analysis and interpretation of the sources
PREREQUISITES
General knowledge of ancient, medieval, modern and contemporary history
TEACHING METHODS
Lectures and seminars in presence and at a distance via Teams (Teams class code: ljsomi3)
Students who attend at least 20 lessons in the classroom will be considered to be attending.
Lessons attended remotely via Teams will not be counted towards the quota required to be considered as attending
Students not attending must prepare the additional text indicated under "texts/bibliography".
SYLLABUS/CONTENT
History of war, warfare and military from ancient Greece to the Second World War
RECOMMENDED READING/BIBLIOGRAPHY
Teaching material for attending students: lecture handouts
Teaching material for non-attending students: lecture notes plus A. Bonvini (a cura di), Men in arms. Insorgenza e contro-insorgenza nel mondo moderno, Il Mulino, Bologna 2022 (Introduction and chapters I, II, III, IV, VII and VIII)
Reference bibliography (Note: The reference bibliography is not the exam schedule)
J. Black, Breve storia della guerra, Bologna 2009
H. Sidebottom, La guerra nel mondo antico, Bologna 2014
V. D. Hanson, L'arte occidentale della guerra. Descrizione di una battaglia nella Grecia classica, Milano 1990
H. Van Wees, L'arte della guerra nell'Antica Grecia, Gorizia 2009
G. Brizzi, Il guerriero, l'oplita, il legionario. Gli eserciti nel mondo classico, Bologna 2002
G. Breccia, I figli di Marte. L'arte della guerra nella Roma antica, Milano 2013
M. Petitjean, La cavalleria nel mondo antico, Palermo 2018
M. Bettalli, G. Brizzi (a cura di), Guerra ed eserciti nell'Antichità, Bologna 2019
M. Bettalli, Un mondo di ferro. La guerra nell'Antichità, Roma-Bari 2019
G. Ravegnani, Soldati e guerre a Bisanzio. Il secolo di Giustiniano, Bologna 2009
G. Breccia, Lo scudo di Cristo. Le guerre dell'Impero romano d'Oriente (IV-IX secolo), Roma-Bari 2016
A. A. Settia, Rapine, assedi, battaglie. La guerra nel Medioevo, Roma-Bari 2002
A. A. Settia, Battaglie medievali, Bologna 2020
P. Grillo e A. A. Settia (a cura di), Guerre ed eserciti nel Medioevo, Bologna 2018
M. Di Branco, 915. La battaglia del Garigliano. Cristiani e musulmani nell'Italia mediavale, Bologna 2019
A. Musarra, 1284 La battaglia della Meloria, Roma-Bari 2018
A. Musarra, Il Grifo e il Leone. Genova e Venezia in lotta per il Mediterraneo, Roma-Bari 2020
D. Balestracci, Stato d'assedio. Assedianti e assediati dal Medioevo all'età moderna, Bologna 2021
G. Parker, La rivoluzione militare. Le innovazioni militari e il sorgere dell'Occidente, Bologna 1990
G. Cerino Badone, Potenza di fuoco. Eserciti, tattica e tecnologia nelle guerre europee dal rinascimento all'età della ragione, Libreria Militare, Milano 2013
P. Bianchi e P. Del Negro (a cura di), Guerra ed eserciti nell'età moderna, Bologna 2018
G. Brunelli, La guerra in età moderna, Roma-Bari, 2021
E. Beri, Dal Mediterraneo alla Manica. Contributi alla storia navale dell'età mdoerna, Roma 2022
A. Pacini, Desde Rosas a Gaeta. La costruzione delle rotta spagnola nel Mediterraneo occidentale nel XVI secolo, Milano 2013
J. Heers, I Barbareschi. Corsari del Mediterraneo, Roma 2003
M. Pellegrini, Guerra santa contro i Turchi. La crociata impossibile di Carlo V, Bologna 2015
F. Braudel, Civiltà e imperi del Mediterraneo nell'età di Filippo II, Torino 2010
S. Bono, Guerre corsare nel Mediterraneo, Bologna 2019
L. Lo Basso, Uomini da remo. Galee e galeotti nel Mediterraneo in età moderna, Milano 2003
N. Capponi, Lepanto 1571. La Lega Santa contro l'Impero ottomano, Milano 2006
J. Garnier, L'arte della guerra di Napoleone. Una biografia strategica, Gorizia 2016
A. Barbero, La battaglia. Storia di Waterloo, Roma-Bari 2003
R. Luraghi (a cura di), La guerra civile americana, Bologna 1978
J. M. McPherson, La guerra di Lincoln, Palermo 2017
S. Sonetti, La guerra per l'indipendenza. Francesco II e le Due Sicilie nel 1860, Soveria Mannelli 2020
C. Pinto, La guerra per il Mezzogiorno. Italiani, borbonici e briganti 1860-1870, Roma-Bari 2019
A. Capone (a cura di), La prima guerra italiana, Roma 2023
J. Keegan, La prima guerra mondiale. Una storia politico-militare, Roma 2000
L. Sondhaus, La prima guerra mondiale. Una rivoluzione globale, Torino 2018
N. Labanca, Caporetto. Storia e memoria di una disfatta, Bologna 2017
D. Ford, La guerra del Pacifico, Bologna 2017
D. M. Glantz e J. House, La grande guerra patriottica dell'Armata Rossa, Gorizia 2010
R. Overy, Russia in guerra, Milano 2011
R. Citino, 1942. L'arresto della Wehrmacht, Gorizia 2020
R. Citino, 1943. Declino e caduta della Wehrmacht, Gorizia 2018
R. Citino, 1944-45. Il crollo finale della Wehrmacht, 2. voll., Gorizia 2019
J. Keegan, La seconda guerra mondiale (1939-45). Una storia militare, Milano 2018
R. Overy, La strada della vittoria. Perché gli alleati hanno vinto la seconda guerra mondiale, Bologna 2002
R. Overy, Sangue e rovine. La grande guerra imperiale, Torino 2022
E. Traverso, A ferro e fuoco. La guerra civile europea (1914-1945), Bologna 2007
G. Breccia, L'arte della guerriglia, Bologna 2013
TEACHERS AND EXAM BOARD
Exam Board
EMILIANO BERI (President)
PAOLO CALCAGNO
LUCA LO BASSO (Substitute)
LESSONS
LESSONS START
19 September 2023
Class schedule
EXAMS
EXAM DESCRIPTION
One subject at the candidate's choice and at least two other subjects at the teacher's choice
ASSESSMENT METHODS
The objective of the examination is to verify the ability to treat the subject with mastery, appropriate language, explanatory clarity and critical spirit. The knowledge of the themes, the ability to express oneself and the ability to analyse will have equal weight in the calculation of the final score.
The teacher will make available to students the handouts of each lesson - downloadable in pdf format - in the "aulaweb". The lecture notes are the exam program
Exam schedule
| Data | Ora | Luogo | Degree type | Note |
| --- | --- | --- | --- | --- |
| 21/12/2023 | 09:30 | GENOVA | Orale | |
| 25/01/2024 | 09:30 | GENOVA | Orale | |
| 08/02/2024 | 09:30 | GENOVA | Orale | |
| 09/05/2024 | 09:30 | GENOVA | Orale | |
| 13/06/2024 | 09:30 | GENOVA | Orale | |
| 27/06/2024 | 09:30 | GENOVA | Orale | |
| 11/07/2024 | 09:30 | GENOVA | Orale | |
| 12/09/2024 | 09:30 | GENOVA | Orale | |
FURTHER INFORMATION
The wide range of topics and chronology covered by the course, and the need to contain the teaching load, make it impossible to use the reference bibliography as an examination program. The lecture notes are the exam program. Attendance at lessons is therefore strongly recommended
Agenda 2030 - Sustainable Development Goals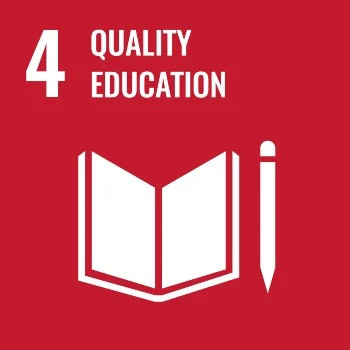 Quality education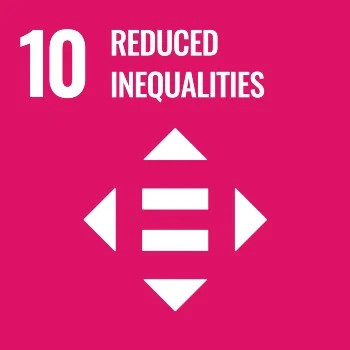 Reduce inequality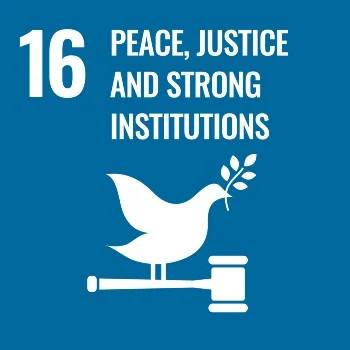 Peace, justice and strong institutions