| | |
| --- | --- |
| CODE | 68436 |
| ACADEMIC YEAR | 2023/2024 |
| CREDITS | |
| SCIENTIFIC DISCIPLINARY SECTOR | MED/05 |
| LANGUAGE | Italian |
| TEACHING LOCATION | |
| SEMESTER | 2° Semester |
| MODULES | Questo insegnamento è un modulo di: |
| TEACHING MATERIALS | AULAWEB |
AIMS AND CONTENT
AIMS AND LEARNING OUTCOMES
The main objective of the teaching is to provide the student with the basic elements related to the main general characteristics of laboratory tests and the significance of some classes of disease markers that can be measured in the clinical testing laboratory.
Both General Clinical Pathology and Special Clinical Pathology concepts will be addressed with special reference to some of the main laboratory tests, concerning different pathophysiological situations, with their main uses and meanings.
TEACHING METHODS
Frontal theoretical lectures (10 hours of coursework) on the topics covered in the program. Attendance is required for at least 75% of the hours of frontal lectures.
The lecturer will provide lecture handouts at the end of the course.
In case of medical emergencies, lectures will be held in online teaching mode or otherwise according to University guidelines.
SYLLABUS/CONTENT
Blood: plasma/serum; corpuscular components; CBC and its significance
Plasma protein assay: significance and main plasma proteins assayed
Markers of inflammation: significance and assay of major markers used in the clinic
Enzymatic and nonenzymatic markers of cell damage and their clinical correlations
Markers of lipid metabolism
Tests for evaluation of the hemostatic process
TEACHERS AND EXAM BOARD
Exam Board
ANNA LISA FURFARO (President)
SUSANNA PENCO
GIOVANNI PRATESI
GIAN MARCO ROSA
ANTONIO SALSANO
LESSONS
LESSONS START
Second semester of the current academic year.
Class schedule
L'orario di tutti gli insegnamenti è consultabile all'indirizzo EasyAcademy.
EXAMS
EXAM DESCRIPTION
The end-of-course exam consists of an oral test on the topics covered by the Lecturer in class. To pass the exam it is necessary to have a sufficiency in all disciplines of the Integrated Course. When the educational objectives have not been met in all disciplines, the exam must be taken again in its entirety.
In case of medical emergency, exams will be held in online teaching mode or otherwise according to University guidelines.
ASSESSMENT METHODS
Verification of learning takes place through the final oral examination which aims to ascertain the student's actual acquisition of the expected learning outcomes. In order to pass the exam, the student must correctly answer three questions pertaining to the exam program. In order to pass the exam, a sufficient answer will be required for each of the topics covered in the questions.
The following requirements will be evaluated for the final assessment: the level of knowledge of the topics covered by the questions, the ability to expound and adopt appropriate specialized terminology, the ability to deal cross-culturally and critically with the topics, and the ability to connect the different topics covered in class.
Agenda 2030 - Sustainable Development Goals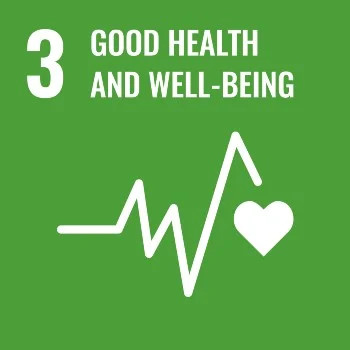 Good health and well being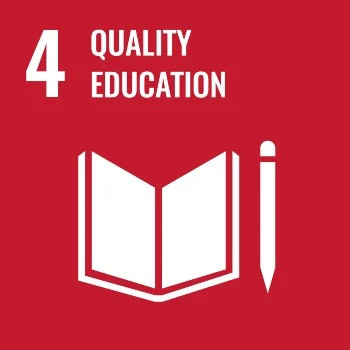 Quality education