CODE
103980
ACADEMIC YEAR
2022/2023
CREDITS
SCIENTIFIC DISCIPLINARY SECTOR
IUS/05
LANGUAGE
Italian
TEACHING LOCATION
SEMESTER
2° Semester
PREREQUISITES

Propedeuticità in ingresso

Per sostenere l'esame di questo insegnamento è necessario aver sostenuto i seguenti esami:

LAW AND BUSINESS ADMINISTRATION 11122 (coorte 2020/2021)

TEACHING MATERIALS
AULAWEB
OVERVIEW
The course aims at providing students with adequate instruments to understand and critically analyze the financial sector from the legal point of view. We will examine prudential regulation, conduct of business rules and the main contracts, taking into account recent developments and scientific debates within the sector, both nationally and internationally, and using seminars to analyze the most interesting and relevant to banking law cases, while developing research and critical analysis skills.
AIMS AND CONTENT
TEACHING METHODS
Lessons (with active participation of students) and seminars (with presentations by students).
SYLLABUS/CONTENT
Part I: Introduction and basic notions
The financial sector in historical perspective. Principles and structure of financial regulation and supervision
The legal notion of bank and banking activity.

Bank and banking activity in the law. Authorisation
Specialty of banks after the financial crisis
Non-bank financial institutions: 106 TUB, payment institutions, e-money institutions and others (taking into account PSD 2 reform).
Types of activities reserved to banks, of bank permissible activities, prohibited activities.

Financial market and investment services

Notion of financial product, financial instruments and investment services
Activity reserved to investment firms and authorisation

Supervisory Architecture:

Italian financial Authorities
Recent developments in European Financial Regulation and Supervision: Lamfalussy and the European passport; ESRB, ESAs and the Banking Union (and the role of the ECB in banking supervision); Capital Markets Union
Other authorities and division of competences
International authorities: Basel Committee on Banking Supervision, FSB, etc.
Part II: Regulation of financial intermediaries. Prudential regulation
Rules and instruments of prudential regulation and supervision.

Sources of law
groups; crises and resolutions
Deposit guarantee schemes and investor protection systems
Part III: Regulation of financial intermediaries: conduct rules and contracts
Applicable law.
General regimes (banking, investment)
Special regimes
Cosumer protection and special regimes (consumer credit and residential mortgages)
Aspects of competition law
The course will be complemented by seminars prepared by group of students (on a voluntary basis, obtaining additional points) addressing practical cases or certain topics deserving special attention to better understand banking regulation, such as: microcredit, peer-to-peer lending and investment-based crowdfunding, virtual currencies, crypto-assets and stablecoin, online banking, fintech banks, Antonveneta, Monte dei Paschi di Siena, Carige, Fortis-Dexia, 'four banks' cases, islamic finance, Brexit, Big tech, Amazon lending, Gamestop, Wirecard, etc..
RECOMMENDED READING/BIBLIOGRAPHY
Please see the course's page on Aulaweb for updated information.
TEACHERS AND EXAM BOARD
EUGENIA MACCHIAVELLO
Ricevimento: A meeting (in presence or through Teams) with the teacher can be agreed writing an e-mail to eugenia.macchiavello@unige.it Anyway, Prof. Macchiavello is generally available: - in La Spezia, right before the start of classes on Thursdays - In Genoa, at the Dipartimento di giurisprudenza sezione di diritto commerciale, via Balbi 22, second floor, stair on the left on Mondays and Tuesdays
Exam Board
EUGENIA MACCHIAVELLO (President)
MATTEO GARGANTINI
CHRISTIAN MEZZANO (Substitute)
LUISA NENCI (Substitute)
CHIARA VALENTI (Substitute)
LESSONS
Class schedule
L'orario di tutti gli insegnamenti è consultabile all'indirizzo EasyAcademy.
EXAMS
Exam schedule
| Data | Ora | Luogo | Degree type | Note |
| --- | --- | --- | --- | --- |
| 18/05/2023 | 14:00 | LA SPEZIA | Orale | |
| 08/06/2023 | 11:00 | LA SPEZIA | Orale | |
| 21/06/2023 | 11:00 | GENOVA | Orale | |
| 06/07/2023 | 11:00 | LA SPEZIA | Orale | |
| 14/09/2023 | 11:00 | LA SPEZIA | Orale | |
OpenBadge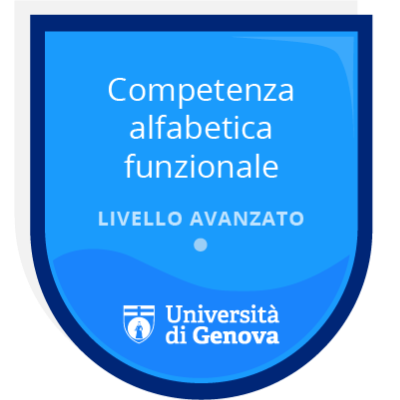 PRO3 - Soft skills - Alfabetica avanzato 1 - A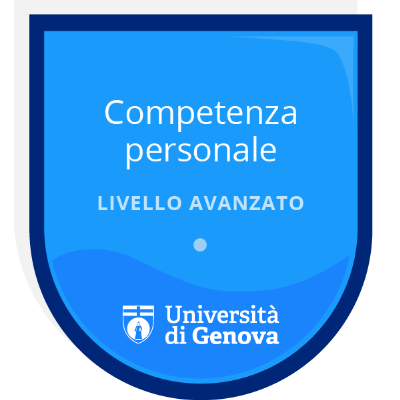 PRO3 - Soft skills - Personale avanzato 1 - A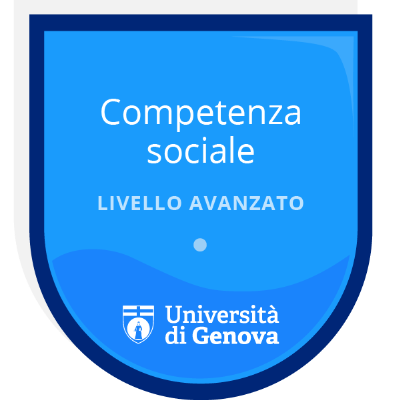 PRO3 - Soft skills - Sociale avanzato 1 - A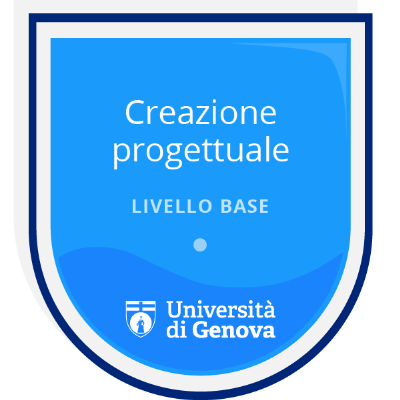 PRO3 - Soft skills - Creazione progettuale base 1 - A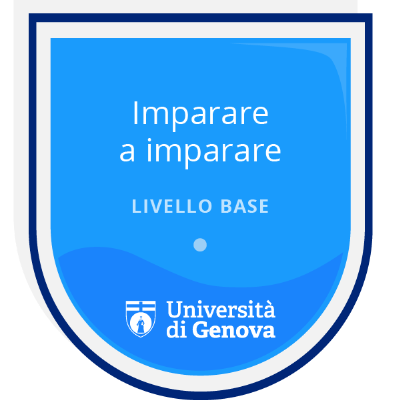 PRO3 - Soft skills - Imparare a imparare base 1 - A