| | |
| --- | --- |
| CODE | 66878 |
| ACADEMIC YEAR | 2023/2024 |
| CREDITS | |
| LANGUAGE | Italian |
| TEACHING LOCATION | |
| MODULES | Questo insegnamento è composto da: |
| TEACHING MATERIALS | AULAWEB |
AIMS AND CONTENT
LEARNING OUTCOMES
The educational objectives of the course of Fundamentals of Psychology and Sociology refer to the objectives of the two modules: As far as the psychology part is concerned, learning outcomes include the discussion and the comparison of different historical, biological, and epistemological perspectives in psychology. For the Sociology module the objectives are to illustrate the concepts used by sociology (culture and society, groups, organizations, family, deviance, inequality, education, mobility, migration, economy, work, power), to analyze globalization and its influence on everyday life.
PREREQUISITES
Basic inguistic knowledge, ability to operate links, minimal historical notions and knowledge of main changes in political and social transactions in the modern era.
TEACHERS AND EXAM BOARD
CATERINA ARTUSO
Ricevimento: The Professor can be reached via e-mail to set an appointment, caterina.artuso@unige.it
VALERIA SILVIA PANDOLFINI
Ricevimento: By appointment via e-mail (valeria.pandolfini@unige.it) at DISFOR, Corso Podestà, 2, 3rd floor, room 3A5 or on the Teams platform.
Exam Board
CATERINA ARTUSO (President)
DAVID GIOFRE'
VALERIA SILVIA PANDOLFINI (President Substitute)
LESSONS
Class schedule
EXAMS
OpenBadge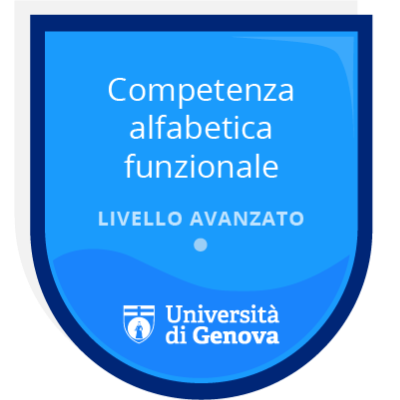 PRO3 - Soft skills - Alfabetica avanzato 1 - A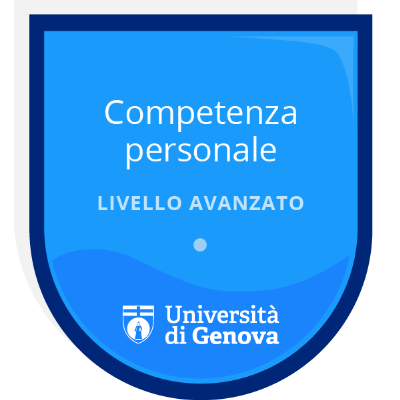 PRO3 - Soft skills - Personale avanzato 1 - A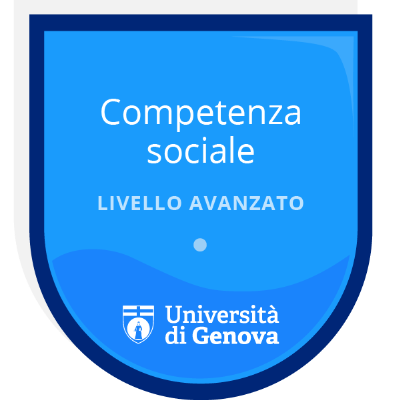 PRO3 - Soft skills - Sociale avanzato 1 - A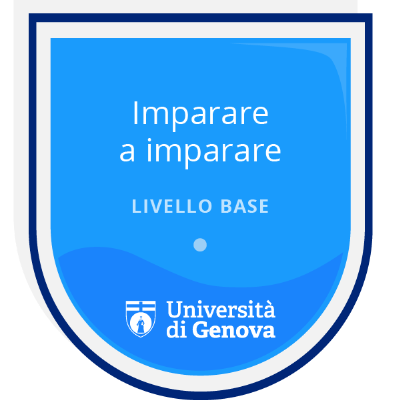 PRO3 - Soft skills - Imparare a imparare base 1 - A