| | |
| --- | --- |
| CODE | 58966 |
| ACADEMIC YEAR | 2023/2024 |
| CREDITS | |
| SCIENTIFIC DISCIPLINARY SECTOR | M-PED/03 |
| LANGUAGE | Italian |
| TEACHING LOCATION | |
| SEMESTER | 2° Semester |
| TEACHING MATERIALS | AULAWEB |
OVERVIEW
The course wants to describe and analyze theories of teaching and educative perspectives and strategies, in a complex multicultural contest. The main topic of the course will be the description of the vulnerability situations in order to provide students many elements about skills and educational methodologies.
AIMS AND CONTENT
LEARNING OUTCOMES
Analyze the educability of man in his particular existential condition. To relate to each other people and cultures. Addressing the issues of immigration, prejudice and difficult coexistence between natives and immigrants in Italy
AIMS AND LEARNING OUTCOMES
Analyze situations on education in a globalized world and study about stereotypes and prejudices. Discuss on European and Italian situation; analyze methodologies for school and develop intercultural skills for vulnerability situations in educational contexts.
TEACHING METHODS
Lessons, group discussions, videos, case studies
Durante il corso verranno proposte attività facoltative e la realizzazione di una tesina/progetto su uno dei testi in adozione
SYLLABUS/CONTENT
Introduction and general framework of the discipline
Intercultural education between theory and teaching practice
Intercultural teaching
Vulnerabilities, wellness and intercultural context
The intercultural skills
Intercultural educational project
Active citizenship
Examples of good practice
RECOMMENDED READING/BIBLIOGRAPHY
1. Bochicchio F. e Traverso A. (a cura di) "Didattica Interculturale", Libellula Editore, Tricase (Le), 2020 (Only chapters 1, 2, 3, 4, 5, 6, 7, 9, 10, 11, 13, 18)
2. Armani S. "Benessere e Intercultura", Franco Angeli, Milano, 2018
3. Portera A., "Manuale di Pedagogia interculturale", Laterza, Roma-Bari, 2013.
4. Pennazio V., Faorlin P. (in press), Per mano nella distanza, Libreriauniversitaria.it Edizioni, Padova
TEACHERS AND EXAM BOARD
Exam Board
DIANA SPULBER (President)
DAVIDE PARMIGIANI
FILIPPO NURRA (Substitute)
LESSONS
LESSONS START
Secondo semestre
Class schedule
EXAMS
EXAM DESCRIPTION
Studenti frequentanti
PRIMO APPELLO D'ESAME (maggio 2024, in data da stabilire)
Presentazione di una tesina/progetto. Possibilità di integrazione orale
APPELLI D'ESAME SUCCESSIVI AL PRIMO:
Presentazione di una tesina/progetto. Possibilità di integrazione orale
Studenti non frequentanti
PRIMO APPELLO D'ESAME (maggio 2024, in data da stabilire). Presentazione di una tesina/progetto e integrazione orale
N.B. Gli studenti, sia frequentanti sia NON frequentanti, con 4 CFU studieranno SOLO i primi tre capitoli del testo n.2
ASSESSMENT METHODS
L'esito dell'esame è determinato dal voto conseguito nella prova scritta e/o orale a cui vanno sommati i punteggi della tesina/progetto
The successful learning of the discipline is certified by the competence demonstrated by the student to have acquired a knowledge of the subjects consistent with the expected results and in accordance with the training objectives declined according to the Dublin descriptors. This knowledge oscillates between the sufficient and excellent level expressed in thirtieths,
and is evaluated with the following criteria:
Knowledge and understanding: min 8 - max 12.
Ability to apply knowledge and understanding: min 4 - 6 max
Making judgments: min 3 - max 5.
Communication skills: min 2 max 4.
Ability to learn: min 1 - max 3.
FURTHER INFORMATION
Si invitano gli studenti a consultare periodicamente la pagina dell'insegnamento sul portale dell'e-learning AulaWeb (raggiungibile dal sito di Ateneo o all'indirizzo: www.aulaweb.unige.it). Tutte le informazioni e i materiali relativi a questo insegnamento sono pubblicate esclusivamente in tale sito.
Agenda 2030 - Sustainable Development Goals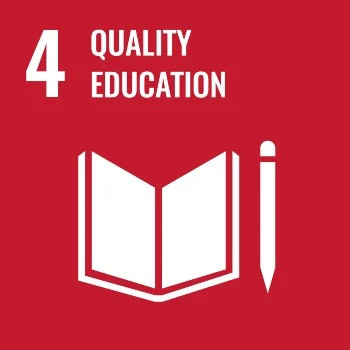 Quality education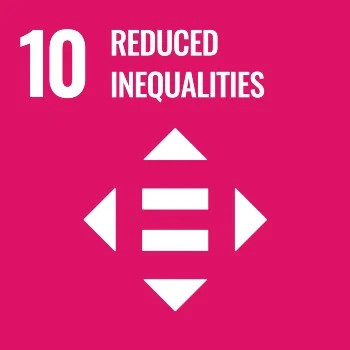 Reduce inequality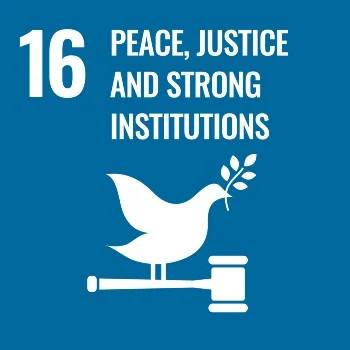 Peace, justice and strong institutions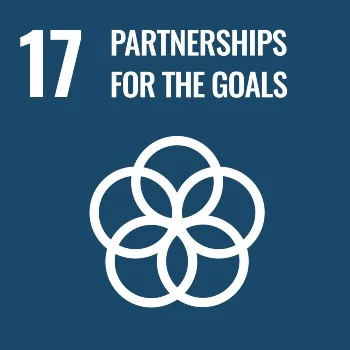 Partnerships for the goals