| | |
| --- | --- |
| CODE | 106724 |
| ACADEMIC YEAR | 2023/2024 |
| CREDITS | |
| SCIENTIFIC DISCIPLINARY SECTOR | L-ANT/10 |
| LANGUAGE | Italian |
| TEACHING LOCATION | |
| SEMESTER | 1° Semester |
| TEACHING MATERIALS | AULAWEB |
OVERVIEW
The course aims at introducing the concept of landscape investigatingthe ways in which - starting from an archaeological reading, and hence focusing on material traces - it is possible to reconstruct the changes in the forms of management of environmental resources, the articulation of settlement and, therefore, the links between changes in the landscape and the dynamics of settlement. Particular attention will be paid to the dialogue between the different disciplines involved in the study of the landscape, as well as to the comparison of research approaches and procedures and the various and numerous processes of landscape heritagisation.
AIMS AND CONTENT
LEARNING OUTCOMES
Landscape archeology is the discipline which studies the landscape from a historical, deeply diachronic perspective. Starting from a reflection on the concept of landscape and on how it is declined in the various disciplines, the course aims to: - provide the theoretical-methodological tools to read traces of the past in the landscape and in the various sources , document and interpret them; - analyze and discuss the different types of sources (documentary - textual, cartographic and iconographic - and of land, with particular reference to archaeological reconnaissance) useful for reconstructing the changes in the practices and in the activation and management systems of environmental resources; - show how the analyses can reconstruct the processes that led to the formation of current landscapes and to better understand the social and settlement dynamics that historically have affected rural spaces and beyond; - critically reflect, starting from an archaeological perspective, on the current processes of landscape heritage (European Landscape Convention, Faro Convention, etc.).
AIMS AND LEARNING OUTCOMES
The course builds a path around the concept of landscape and the archaeological reading of the current landscape in different disciplines and research traditions (Italian and others). The course strats from the historiographical reconstruction of the different approaches that have tackled the concept of landscape from a historical perspective (from the work on the Italian agrarian landscape by Emilio Sereni to English Local History and English Historical Ecology). Approaches that studied these issues from an archaeological point of view (archaeology of the territory, ancient topography, archaeological survey, history of material culture, historic landscape characterisation, archaeology and environmental history) will be explored in depth. The aim is to show how the perspectives through which the landscape has been observed by the different disciplines and by archaeology have changed. It will also show how conceptualising and reconstructing the history of landscape and the way of considering its ongoing dynamics has changed. These discussions will be the theoretical basis for the concrete examples from different Italian and European contexts that the course will illustrate (also through educational trips), in order to present and discuss the tools and methods of landscape archaeology research.
The course will explore possible ways to identify changes in the way environmental resources are managed. Attention will also be drawn to changes in landscape and settlement dynamics, through a constant dialogue with other disciplines (in particular archive research and natural sciences). The consideration of these links can in fact also modify the perspective with which local social groups, settlement dynamics, and material culture are reconstructed. From these perspectives, we will reflect on how archaeology can contribute to the processes of landscape definition, protection and valorisation, and on the problems posed by the ongoing process of landscape heritagisation (European Landscape Convention, Faro Convention, etc.).
At the end of the course, students will have a detailed knowledge of how ways of reading the landscape have changed. They will also have the tools to navigate through the vast bibliography on the subject. Moreover, they will acquire the tools for a critical analysis of the studies carried out on the history of rural societies and landscapes, and to carry out autonomous observations of landscape archaeology and critically analyse the ongoing processes of heritagisation.
PREREQUISITES
No special prerequisites are required.
TEACHING METHODS
Lectures, with use of presentations and any other audiovisual aids; seminar activities on case studies. During the lessons, paper and documents will be introduced also by students (after and individual or small groups work).
The teaching material will be posted on the Aulaweb.
Educational visits to spaces that can be studied through landscape archaeology and to museums.
Lessons will be held in presence. Attendance, although not compulsory, is recommended
SYLLABUS/CONTENT
The course programme revolves around three key contents: the concept of landscape; reading landscape through archaeology: theoretical approaches, methods and strategies of investigation (from landscape to site); landscape and heritage: ongoing processes and open issues.
The different and differentiated paths that in Italy and Europe have led to the construction and development of landscape archaeologies and non-invasive and non-destructive methodologies of archaeological investigation will be discussed and presented; starting from the methodologies of archaeological survey, approaches, strategies and methods for the historical-archaeological-environmental study of the landscape (rural archaeology, archaeology of environmental resources, historical ecology, historical characterisation of the landscape, mountain archaeology, archaeology of rural settlement networks, ancient topography, agrarian archaeology, etc.) will be explored with a comparative view; the herigisation processes of spaces, objects and memories connected with the landscape and the resulting critical issues will be also discussed.
The programme will be the same for attenders and non-attenders. For non-attenders, an ad hoc course will be constructed through readings and texts of their choice.
RECOMMENDED READING/BIBLIOGRAPHY
The list of texts is subject to change. Therefore, it is advisable to wait for the start of the lectures and the presentation of the programme before purchasing or borrowing.
During the introduction, the topics to be covered in depth in the course will be agreed upon. Students will be able to choose from the list below the texts to be read and commented on.
History of landscape archaeology (between territory, site, landscape and environment): the texts
- Emilio Sereni, Storia del paesaggio agrario italiano, riedizioni (ed. or. 1961).
- Maria Grazia Celuzza, Edina Regoli 1981, Alla ricerca dei paesaggi, in A. Carandini, Storie dalla terra, Manuale dello scavo archeologico, Torino, pp. 301-310
- Diego Moreno, Piero Piussi, Oliver Rackham (eds.) 1982, Boschi: storia e archeologia, «Quaderni Storici», 49, pp. 6-163.
- Graeme Barker, L'archeologia del paesaggio italiano: nuovi orientamenti e recenti esperienze, in «Archeologia Medievale», XIII (1986), p. 12.
- John Moreland, The farfa survey: a second interim report, «Archeologia Medievale», XIV, 1987, pp. 409-418.
- Marinella Pasquinucci, Simonetta Menchelli (eds.), La Cartografia archeologica. Problemi e prospettive, Atti del Convegno Internazionale (Pisa 1988), Pisa, 1989.
- Diego Moreno, Dal documento al terreno. Storia e archeologia dei sistemi agro-silvo-pastorali, Il Mulino, Bologna, 1990 (reprint edited by C. Montanari and M.Guido, De Ferrari Editore, 2018).
G. Leonardi (a cura di), Processi formativi della stratificazione archeologica, Atti del seminario internazionale (Padova, 15-27 luglio 1991), Padova.
- Manuela Bernardi (ed.), Archeologia del paesaggio, IV ciclo di lezioni sulla ricerca applicata in archeologia (Certosa di Pontignano - Siena-, 14-26 gennaio 1991), Firenze, 1992 (http://www.bibar.unisi.it/node/296).
- Franco Cambi, Nicola Terrenato, Introduzione all'archeologia dei paesaggi, Urbino, 1994.
- Mannoni T. 1994, Venticinque anni di archeologia globale 1. Archeologia dell'urbanistica, Genova.
- Sauro Gelichi (ed.), Dalla carta di rischio archeologico di Cesena alla tutela preventiva urbana in Europa, Firenze, 1999.
- Philippe Leveau, Frederic Trément, Kevin Walsh, Graeme Barker (eds.), Environmental reconstruction in Mediterranean landscape archaeology. The archaeology of Mediterranean landscapes 2, Oxford, 1999.
- Francovich R., Patterson H., eds., Extracting meaning from Ploughsoil assemblages, Oxford, 2000.
Voci: New Archaeology, Archeologia del paesaggio, Archeologia ambientale in R. Francovich, D. Manacorda (eds.), Dizionario di archeologia. Teoria metodi concetti, Roma-Bari, 2000.
- Riccardo Francovich, Alessandra Pellicanò, Marinella Pasquinucci, La carta archeologica fra ricerca e pianificazione territoriale, Firenze, 2001.
- Maria Pia Guermandi (ed.), Rischio archeologico: se lo conosci lo eviti, Atti del congresso Internazionale di Studi su cartografia archeologica e tutela del territorio (Ferrara 2000), 2002.
- Nicola Mancassola, Fabio Saggioro (eds.), Medioevo, Paesaggi e Metodi, Mantova, 2006.
- Agnoletti M. (ed.), Paesaggi rurali storici. Per un catalogo nazionale, 2010, Bari.
- Marco Avanzini, Isabella Salvador (eds.), Antichi pastori: sopravvivenze, tradizione orale, storia, tracce nel paesaggio e archeologia, Atti della Tavola Rotonda (Bosco Chiesanuova (VR), 26-27 ottobre 2013), Trento, 2014.
- Krzywinski K., O'Connell M., Küster H. (eds.) 2007, Cultural Landscapes of Europe, Fields of Demeter, Haunts of Pan, Wildeshausen.
- Sthéphan Tzortzis, Xavier Delestre (eds.). Archéologie de la montagne européene, Condé Sur Noireau, 2010.
- Stagno A.M. (ed.) 2014, Carved Mountain. Engraved Stones. Contribution to an archaeology of resources of Mediterranean mountains, «Archeologia Postmedievale» 17 (2013), pp. 13-439.
- Umberto Moscatelli, Anna Maria Stagno (eds.) 2015, Archeologia delle aree montane europee: metodi, problemi e casi di studio, «Il Capitale Culturale. Studies on the Value of Cultural Heritage», 12, pp. 11-892 – open access. (essays by choice).
A history of landscape archaeologies: critical review and syntheses
- Milanese M. Diacronia dichiarata e diacronia praticata nella ricognizione archeologica, in N. Cucuzza, M. Medri (eds.), Archeologie, Studi in onore di Tiziano Mannoni, Città di Castello, 2001, pp. 171-176.
- Gerrard C., Medieval Archaeology Understanding traditions and contemporary approaches, London-New York, 2003
- Witcher, R.E., Broken Pots and Meaningless Dots? Surveying the Rural Landscapes of Roman Italy, «Papers of the British School at Rome», 74, 2006, pp 39-72.
- Giovanni Azzena, Archeologia no global. La topografia antica e i ripensamenti disciplinari, «Rivista di Topografia Antica», 19, 2009, pp. 7-20.
- Stagno A.M. 2009, Archeologia rurale. Uno statuto debole, in G. Volpe, P. Favia (ed.), V Congresso nazionale di archeologia medievale (Foggia 2009), Firenze, pp. 20-25.
- Milanese M. 2014, Dall'archeologia postclassica all'archeologia postmedievale. Temi e problemi, vecchie e nuove tendenze, S. Gelichi (ed.), Quarant'anni di Archeologia Medievale in Italia, Numero Speciale al numero XL di «Archeologia Medievale», pp. 41-49.
- Stagno A.M., Montanari C. 2015, Archeologia montana e archeologia delle risorse ambientali: approcci "marginali" di studio alle aree montane italiane nel periodo post-classico, in Archeologia delle aree montane europee: metodi, problemi e casi di studio, «Il Capitale Culturale. Studies on the Value of Cultural Heritage», 12, pp. 479-501.
- Cristina Corsi, Medieval Landscape Archaeology in Italy: A Review, «Medieval Archaeology», 60-2, 2016, pp. 332-348, DOI: 10.1080/00766097.2016.1221260
- D. Moreno, A M. Stagno, Storia della cultura materiale e risorse ambientali. Percorsi e incontri, in ISCUM (ed.), Tiziano Mannoni: attualità e sviluppi di metodi e idee, Firenze, pp. 74-81.
Approaches and methods
- Bruno David, Juan Thomas (ed.), Handbook of Landscape Archaeology, Walnut Creek, 2008.
- Alfred Thomas Grove, Oliver Rackham, The nature of Mediterranean Europe: an historical ecology, London 2001.
- Alessandro Guidi, I metodi della ricerca archeologica, Bari, 2005.
- Alexandra Chavarría Arnau, Andrew Reynolds (eds.), Detecting and understanding historic landscapes, Roma-Bari, 2015.
- Jo Clark , John Darlington, Graham Fairclough, Using Historic Landscape Characterisation, North Yorkshire, 2004 (https://archaeologydataservice.ac.uk/archiveDS/archiveDownload?t=arch-1583-1/dissemination/pdf/UsingHLC.pdf)
- Franco Cambi, Manuale di archeologia dei paesaggi. Metodologie, fonti, contesti, Roma, 2015 (è possibile scegliere anche uno degli altri libri dello stesso autore sul tema).
- Anna Maria Stagno, Gli spazi dell'archeologia rurale. Risorse ambientali e insediamenti dell'Appennino Ligure (XV-XXI secolo), All'Insegna del Giglio, Firenze, 2018.
- Martin Carver M., Gaydarska B., Monton-Subias S. (eds.) 2015, Field Archaeology from Around the World Ideas and Approaches, Heidelberg.
- Emery Farinetti, I paesaggi in archeologia: analisi e interpretazione, Roma, Carocci, 2012, pp. 9-11.
- Pietrobono S., Turner S. 2013, Comparing methods in European context: Historic Landscape Characterisation and new perspectives for research in Italy, «Archeologia Postmedievale», 14, pp. 111-133.
Documentation (purely methodological essays)
- Ricci A., La documentazione scritta nella ricerca archeologica sul territorio: un nuovo sistema di schedatura, «Archeologia Medievale», X, 1983, pp. 495-506.
- Gattiglia G., Stagno A.M., La documentazione scritta nella ricognizione archeologica sul territorio: un "vecchio" sistema di schedatura, «Archeologia Medievale», XXXI, 2005, pp. 453-459.
Cirelli E. (2006), Classificazione e quantificazione del materiale ceramico nelle ricerche di superficie, in Medioevo, paesaggi e metodi, a cura di N. Mancassola, F. Saggioro, Mantova: SAP, 2006, pp. 169-176
- Stagno A.M., Dalla "edilizia diffusa " ai paesaggi rurali di interesse storico: il contributo dell'archeologia rurale, in Moneta V., Parola C. (eds.) 2014, Oltre la rinaturalizzazione. Studi di ecologia storica per la riqualificazione dei paesaggi rurali, Sestri Levante, 2014, pp. 62-84.
Case studies
- Mick Aston, Chris Gerrard 2013, Interpreting the English village. Landscape and community at Shapwick, Somerset, Oxford.
- Christine Rendu 2003, La montagne d'Enveig, un estive pyréneénne dans la longue durée, Perpignan.
- Williamson T. 2003, Shaping Medieval Landscapes: Settlement, Society, Environment, Windgather.
Further bibliographical indications and materials relating to the research and cases discussed will be provided in class and, when possible, uploaded to the Aulaweb.
TEACHERS AND EXAM BOARD
ANNA MARIA STAGNO
Ricevimento: Anna Maria Stagno receives in her office in via Balbi 4, 3rd floor (glottology), after lessions and on Wednesdays and Fridays from 12 to 13, and during lession periods, on Wednesdays and Thursdays from 2.30 to 4.30 pm at the AstraLab in via del Campo 59r Other times could be arranged by appointment by writing to anna.stagno@unige.it
Exam Board
ANNA MARIA STAGNO (President)
FABIO NEGRINO
GIULIA BIZZARRI (Substitute)
LAURA GAGO CHOREN (Substitute)
YLENIA PACIOTTI (Substitute)
CATERINA PIU (Substitute)
LESSONS
LESSONS START
Classes will start on Wednesday 27th September 2023
Class schedule
L'orario di tutti gli insegnamenti è consultabile all'indirizzo EasyAcademy.
EXAMS
EXAM DESCRIPTION
Exam will be oral. Written exercises and texts on case studies or critical readings are expected. Written excises will contribute to the final evaluation, but are not compulsory and have temporal validity during the academic year.
ASSESSMENT METHODS
The oral examination and the discussion of the in-progress written exercises will verify the achievement of the learning outcomes. The main assessment parameters are the mastery of the topics covered, the quality of the exposition and vocabulary used, both in the oral communication and in the written tests, and the capacity for critical and comparative reasoning.
Exam schedule
| Data | Ora | Luogo | Degree type | Note |
| --- | --- | --- | --- | --- |
| 22/12/2023 | 09:30 | GENOVA | Orale | |
| 17/01/2024 | 09:30 | GENOVA | Orale | |
| 14/02/2024 | 09:30 | GENOVA | Orale | |
| 06/05/2024 | 09:30 | GENOVA | Orale | appello riservato a eventuali laureandi della sessione estiva |
| 27/05/2024 | 09:30 | GENOVA | Orale | |
| 14/06/2024 | 09:30 | GENOVA | Orale | |
| 05/07/2024 | 09:30 | GENOVA | Orale | |
| 05/09/2024 | 09:30 | GENOVA | Orale | |
Agenda 2030 - Sustainable Development Goals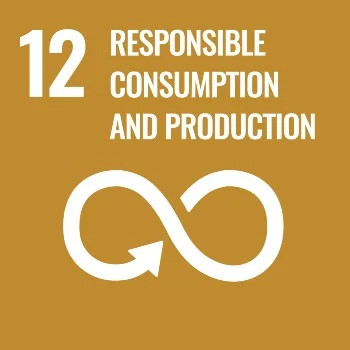 Responbile consumption and production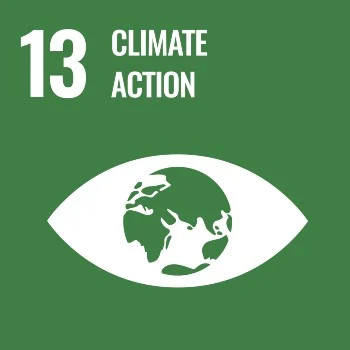 Climate action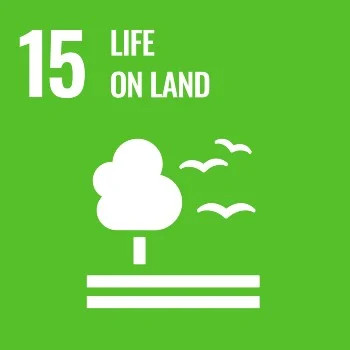 Life on land