| | |
| --- | --- |
| CODE | 98597 |
| ACADEMIC YEAR | 2023/2024 |
| CREDITS | |
| SCIENTIFIC DISCIPLINARY SECTOR | CHIM/04 |
| LANGUAGE | Italian |
| TEACHING LOCATION | |
| SEMESTER | 1° Semester |
| TEACHING MATERIALS | AULAWEB |
OVERVIEW
Principles of Polymer Science (98597) is a 5 CFU class held in the first semester of the 2nd year in the INDUSTRIAL CHEMISTRY Master Course. This class is also adopted by Material Science and Engineering Master. Lessons are usually held in italian.
This class provide the fundamental knowledge on polymer materials both in solutions and solid state.
AIMS AND CONTENT
LEARNING OUTCOMES
Based on the fundamentals acquired in the three-year technological curriculum, the objective of this course is to provide the advanced knowledge necessary for the study of macromolecules in the liquid and solid state, both in the amorphous and crystalline phase. The physico-chemical properties of polymeric materials and the structure-property relationships of macromolecules are discussed through the characterization of the molecular dimensions, the microstructure of the chains, the properties of the material both in solution and in the solid state.
AIMS AND LEARNING OUTCOMES
Aim of this class is to provide fundamentals for advanced studies of macromolecules in solution and solid state, both amorphous and crystalline. Physical chemical properties of polymer materials are discussed as well as structure.properrty relations by characterization of molecular size, chain microstructure, material properties both in solution and solid state.
At the end of the course, students are expected to know:
- The macromolecule concept and to be able to discuss the distribution of molecular weight and the meaning of the different mass averages;
- Thermodynamics principles governing macromolecules in solution with particular emphasys for the Flory-Huggins and di Flory-Krigbaum models, Theta temperature as well as the phase equilibria;
- The characteristics of the main techniques used for advanced characterization macromolecular masses;
- To describe and discuss on the size and structure of the polymer chains and to correlate them on solution properties;
- Macromolecular properties in the (semi)crystalline state, melting (Tm), morphology, kinetic crystallization, and connections with thermodynamic parameters;
- Properties of macromolecules in the amorphous state, viscoelestic behaviour, glass transition temeperature and the dependence on the molecular mass.
PREREQUISITES
None for students from master students in Industrial Chemistry, Material Science and Engineering and equivalents masters
Students from different masters courses must show to possess a basic knowledge of polymer chemistry
TEACHING METHODS
Front lessons by using powerpoint presentations (avilable to students through AulaWeb) and by videos. Specific Web site surfing, simple numerical simulations.
SYLLABUS/CONTENT
1) INTRODUCTION and COURSE PERSPECTIVE
Recalls on The Macromolecule concept
Recalls on Basic definition (monomer, polymer, copolymer,….)
Molecular Masses
Size and Shape
Configurations
Glass transition and melting temperatures
2) POLYMER SOLUTIONS
Thermodynamics of polymer solutions
Ideal mixtures of small molecules
Non-ideal solutions
The Flory-Huggins theory
Mixing hentalpy
Free-energy mixing
Osmotic pressure
Limitations to Flory-Huggins model
Phase equilibria
Fractioning
Flory-Krigbaum Theory
Tetha temperature
Solution critical temperature
Solubility
Polymeri mixtures
3) POLYMER CHARACTERIZATION - MOLECULAR MASSES
Mn: ebullioscopy and cryoscopy, osmotic pressure, vapor pressur eosmosys
Mw (Mz): Light scattering, refractive index change, small angle X-rayscattering, viscosity, GPC, MALDI
4) POLYMER CHARACTERIZATION – CHAIN SIZE AND STRUCTURE
Chain average size
Freely Jointed Chain Model
Short chain interactions and chain stiffness
Treatment of Dilute Solution Data
NMR
IR
Thermal Analysis
X-ray Scattering
5) THE CRYSTALLINE STATE
Introduction
Crystallization mechanismo
temperature- and growth-rate
Fusion
Thermodynamical parametrs
Crystalline Arrangement of Polymers
Morphology and Kinetics
Special Macromolecules (block copoliyers, liquid crystals,...)
6) THE AMORPHOUS STATE
The Amorphous State
The Glassy State
Relaxation Processes in the Glassy State
Glass Transition Region, the Glass Transition Temperature
Tg determination
Chain Flexibility
Steric Effects
Configurational Effects
Effect of Cross-Links on Tg
Theoretical Treatments
The Free-Volume Theory
Gibbs–Di Marzio Thermodynamic Theory
Adam–Gibbs Theory
Dependence of Tg on Molar Mass
Structural Relaxation and Physical Aging
RECOMMENDED READING/BIBLIOGRAPHY
I.M.G. Cowie, "Polymers: Chemistry & Physics of Modern Materials", Blakie and Son Ltd, Glasgow (1991).
S. Koltzenburg, M. Maskos, O. Nuyken, "Polymer Chemistry", Springer-Verlag Berlin-Heidelberg (2017).
M. Guaita, F. Ciardelli, F. La Mantia, E. Pedemonte, "Fondamenti di Scienza dei Polimeri", Edizioni Nuova Cultura, Roma 2006
P. Flory "Principles of Polymer Chemistry", Cornell University Press, Itacha 1953
U.W. Gedde, "POLYMER PHYSICS", Kluwer Academic Publishers, Dordrecht 2001
W.D. Callister Jr. and I.D.G. Rethwisch, "Materials Science and Engineering", J. Wiley and Sons, Hoboken (NJ) (2015)
TEACHERS AND EXAM BOARD
DAVIDE COMORETTO
Ricevimento: DAVIDE COMORETTO For any other information, students are invited to directly contact the teacher by email (davide.comoretto@unige.it), telephone (0103538736/8744, +39-3358046559) or visiting him in his office/lab (https://chimica.unige.it/rubrica/104) (DCCI, office n. 803, lab, room 124).
Exam Board
DAVIDE COMORETTO (President)
MAILA CASTELLANO
MARINA ALLOISIO (Substitute)
DARIO CAVALLO (Substitute)
PAOLA LOVA (Substitute)
ORIETTA MONTICELLI (Substitute)
SILVIA VICINI (Substitute)
LESSONS
LESSONS START
Lesson schedule is reported on https://easyacademy.unige.it/portalestudenti/
Class schedule
L'orario di tutti gli insegnamenti è consultabile all'indirizzo EasyAcademy.
EXAMS
EXAM DESCRIPTION
Oral exam held by two professors, one of them being D. Comoretto. The duration of the exam is no shorter than 30 minutes.
The student discusses experimental data, plots, figures, or equations provided by the teacher and widely discussed during lessons.
The student must show to have understood chemical and physical chemical advances of macromolecule; He/She must also use the suitable technical language (up to 20/30 points). Moreover, students have to be able to answer questions and concerns rised during the exam on the class topics (up to 10/30 punti).
ASSESSMENT METHODS
Goal of the exam is to verify the achievement of the class aims. If aims are not achieved, the student is invited to make a deeper study and to ask the teacher for additional explanations before repeating the exam. In order to guarantee the correspondence between aims and exam topics, the detailed program is uploaded to aulaweb and decribed at the beginning of the teaching.
FURTHER INFORMATION
For any other information, studentes are invited to directly contact the teacher by email (davide.comoretto@unige.it), telephone (0103538736/8744) or visiting him in his office/lab.
Agenda 2030 - Sustainable Development Goals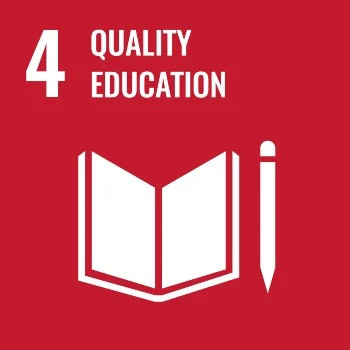 Quality education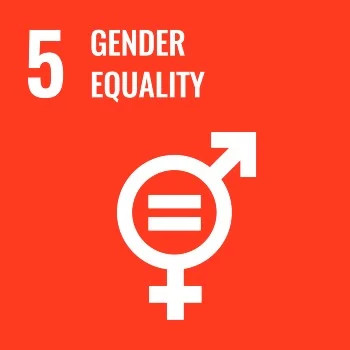 Gender equality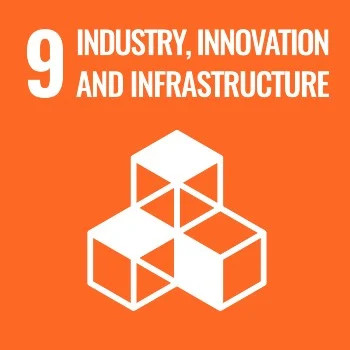 Industry, innovation and infrastructure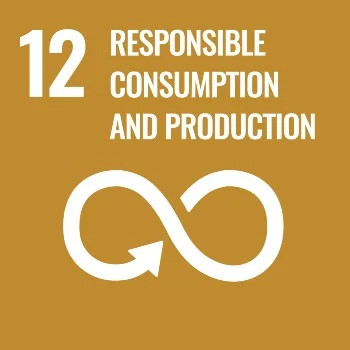 Responbile consumption and production