| | |
| --- | --- |
| CODE | 104974 |
| ACADEMIC YEAR | 2023/2024 |
| CREDITS | |
| SCIENTIFIC DISCIPLINARY SECTOR | IUS/09 |
| TEACHING LOCATION | |
| SEMESTER | 1° Semester |
| TEACHING MATERIALS | AULAWEB |
OVERVIEW
The teaching concerns the regulatory framework about substatal territorial bodies in Italy: Regions and local bodies.
AIMS AND CONTENT
LEARNING OUTCOMES
The teaching illustrates Italian autonomic system, articulated in Regions and local bodies (Provinces, Metropolitan Cities and Communes), in order to enlight the analogies and the differences of their framework, especially from the organizational and the financial points of view.
AIMS AND LEARNING OUTCOMES
The teachng aims to let students understand analogies and differences of the framework of Regions and local bodies in Italy according to Constitution and statal legislation, in particular about their essential organs, the normative acts adopted and the functions exercised by them.
At the end of the lessons, students will be able to know the territorial bodies existing in Italy, to underline their critical issues and to reflect about the relations between the substatal bodies and the State.
PREREQUISITES
Having passed at least an exam in public law, constitutional law, public comparative law
TEACHING METHODS
The teaching will be done in presence or, in case of sanitary emergency, ai distance at the link that will be indicated on Aulaweb; lessons will be synchronous, without recording.
The teaching has 36 hours: many lessons will be held by the professor about the general aspects of the matter, some lessons will be held by experts about particular issues; students may deepen topics of their specific interest and the result of this activity will be considered during the examination.
SYLLABUS/CONTENT
Autonomist principle
Regulation about Regions: Regions with ordinary statute and Regions with special statute
Regional statutes and other normative acts adopted by Regions
Organs of the Region and regional form of government
Legislative, administrative and financial autonomy of Regions
Controls upon Regions
Litigation between State and Regions
Regulation about local bodies
Organs of the local bodies
Administrative and financial autonomy of local bodies
Controls upon local bodies
Relations between State, Regions and local bodies
Italy as a regional, autonomistic State; differences from federal States and from other regional States
RECOMMENDED READING/BIBLIOGRAPHY
The texts will be indicated at the beginning of the lessons and on Aulaweb.
TEACHERS AND EXAM BOARD
PATRIZIA VIPIANA
Ricevimento: The professor receives on Tuesday afternoon from 2,30 to 4,00 p. m., in presence at Department of political and international sciences, Albergo dei poveri, Piazzale Emanuele Brignole 3a, third upper floor or, in case of health emergency, at distance on Team "RV Ricevimento Vipiana" code to enter: wmktdhn In both cases it is better to fix an appointment by sending an e-mail to the address: patrizia.vipiana@unige.
Exam Board
PATRIZIA VIPIANA (President)
ARIANNA PITINO
LUCA BALDINI (Substitute)
LORENZO SOTTILE (Substitute)
LESSONS
LESSONS START
Lessons will be held in the first semester and will start on the day that will be indicated on Aulaweb.
Class schedule
L'orario di tutti gli insegnamenti è consultabile all'indirizzo EasyAcademy.
EXAMS
EXAM DESCRIPTION
The exam will be held in verbal form, in presence; in case of health emergency, online on teams.
The exam will consist in three questions about the different topics of the teaching
ASSESSMENT METHODS
The exam: in general, will test the level of knowledge achieved by students; in particular, will consider the thematic deepenings prepared by them.
Exam schedule
| Data | Ora | Luogo | Degree type | Note |
| --- | --- | --- | --- | --- |
| 12/12/2023 | 11:30 | GENOVA | Orale | |
| 09/01/2024 | 11:30 | GENOVA | Orale | |
| 23/01/2024 | 11:30 | GENOVA | Orale | |
| 21/05/2024 | 11:30 | GENOVA | Orale | |
| 11/06/2024 | 11:30 | GENOVA | Orale | |
| 09/07/2024 | 11:30 | GENOVA | Orale | |
| 10/09/2024 | 11:30 | GENOVA | Orale | |
FURTHER INFORMATION
Students with special educational needs, disability and DSA are invited to contact the professor and the referent od the Department (Aristide Canepa) to agree teaching and exam modalities that take into account individual learning methods and provide suitable compensatory tools.
Agenda 2030 - Sustainable Development Goals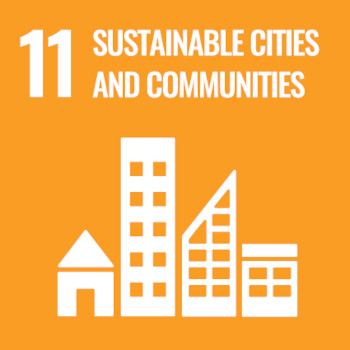 Sustainable cities and communities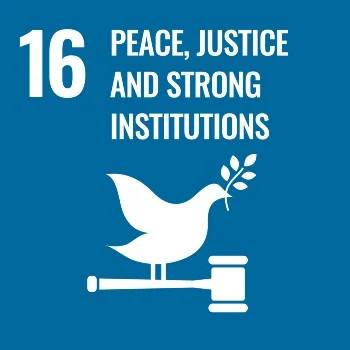 Peace, justice and strong institutions