| | |
| --- | --- |
| CODE | 105365 |
| ACADEMIC YEAR | 2023/2024 |
| CREDITS | |
| SCIENTIFIC DISCIPLINARY SECTOR | SECS-S/05 |
| TEACHING LOCATION | |
| SEMESTER | 2° Semester |
| TEACHING MATERIALS | AULAWEB |
OVERVIEW
Gender inequality is a persistent problem in many societies, including Europe. To effectively address this problem, the EU has embraced the concept of gender mainstreaming, a strategy to achieve gender equality that implies the integration of a gender perspective into all policies and programmes. The main objective of gender mainstreaming is to ensure that women and men have equal opportunities and that gender equality is considered in all areas of life. Gender mainstreaming also aims to eliminate gender stereotypes and discrimination, and to promote gender-sensitive policies and practices.
In a global context that requires increasingly effective solutions to promote gender equality, this course aims to provide the skills and quantitative tools needed to understand and analyse European policies in this area.
AIMS AND CONTENT
LEARNING OUTCOMES
The teaching provides students with the fundamentals and quantitative tools to understand and analyse gender inequalities in contemporary society. In particular, basic elements of gender studies and the construction of inequality indicators will be provided. Students will be able to navigate the extensive academic and grey literature proposed internationally on the measurement of gender inequality and navigate the broad framework of European policies on gender equality.
AIMS AND LEARNING OUTCOMES
The primary objective of the teaching is to give the student a broad overview of quantitative methods useful for understanding gender inequalities in contemporary society.
Knowledge and understanding Students acquire adequate knowledge of gender differences and inequalities by understanding their cultural and social origins.
Ability to apply knowledge and understanding Students are capable of applying basic quantitative methods to measure the intensity of gender inequalities in different contexts and to interpret the results of statistical analyses.
Autonomy of judgement Students can assess the quality of indicators in literature and make decisions based on the results of statistical analyses conducted.
Communication skills Students acquire the basic statistical vocabulary to communicate clearly and unambiguously with specialist and non-specialist speakers.
Learning skills Students are capable of independent study of other statistical methods not presented in the course of teaching.
Knowledge:
introduction to gender studies
introduction to the theory of social indicators with a focus on measures of inequality
the main European policies for gender equality
Skills:
ability to independently read, interpret and produce a document on gender inequality
ability to autonomously process data
PREREQUISITES
Although there are no formal prerequisites, it is useful for students to have a basic knowledge of statistics with particular regard to descriptive analysis for quantitative variables and principles of regression analysis.
TEACHING METHODS
Traditional lectures.
SYLLABUS/CONTENT
Part I - Gender differences and inequalities
The gender perspective and the difference paradigm
Gender and education
Gender differences and inequalities at work
Political participation and gender discrimination
Part II - Statistical Indices and Indicators
Definitions;
The Lazarsfeldian paradigm in the construction of statistical indicators;
Composite indicators and synthetic indicators
The main indicators of gender equality.
Part III - European Gender Equality Policies
Gender equality as a European strategy
The tools of gender mainstreaming:

Gender Budgeting;
Gender Equality Plan (GEP);
Gender Impact Assessment (GIA).

The Gender Dimension in European Policies.
RECOMMENDED READING/BIBLIOGRAPHY
Part I
Sartori F. (2009). Differenze e disuguaglianze di genere. Il Mulino Itinerari.
Part II
Mazziotta M. e Pareto A. (2020). Gli indicatori sintetici. Giappichelli editore.
Alaimo L.S., di Bella E., Maggino F. e Nanni G. (2019). Misurare l'uguaglianza di Genere, Genova University Press (https://gup.unige.it/node/297)
Part III
Appunti e slide delle lezioni
Non-Italian speaking students can contact the teacher for didactic material in English.
TEACHERS AND EXAM BOARD
ENRICO DI BELLA
Ricevimento: Office hours for the A.A. 2021/22 Office hours are usually Wednesdays from 4.30 p.m. to 5.30 p.m. in the teacher's studio located on the 5th floor of the West Tower of the Albergo dei Poveri's teaching centre and, at the same time, on the teacher's Teams channel (code qlpo4sd). In case of closure of the structure for health reasons, office hours will be exclusively on the Teams channel of the teacher. The students of the Department of Economics can arrange a reception by appointment on Mondays from 3.00 p.m. to 4.00 p.m. at the open Space Statistics teacher's desk at the 2nd level of the Darsena.
Exam Board
ENRICO DI BELLA (President)
ENRICO IVALDI
LUCA GANDULLIA (Substitute)
RICCARDO SOLIANI (Substitute)
LESSONS
Class schedule
L'orario di tutti gli insegnamenti è consultabile all'indirizzo EasyAcademy.
EXAMS
Exam schedule
| Data | Ora | Luogo | Degree type | Note |
| --- | --- | --- | --- | --- |
| 11/12/2023 | 15:00 | GENOVA | Scritto | |
| 15/01/2024 | 15:00 | GENOVA | Scritto | |
| 05/02/2024 | 15:00 | GENOVA | Scritto | |
| 27/05/2024 | 15:00 | GENOVA | Scritto | |
| 17/06/2024 | 15:00 | GENOVA | Scritto | |
| 01/07/2024 | 15:00 | GENOVA | Scritto | |
| 13/09/2024 | 15:00 | GENOVA | Scritto | |
Agenda 2030 - Sustainable Development Goals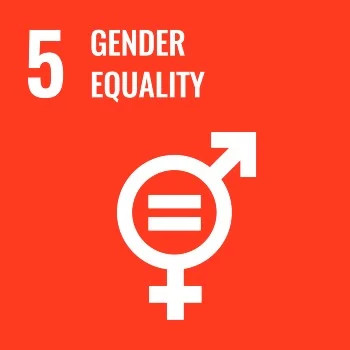 Gender equality