| | |
| --- | --- |
| CODE | 109139 |
| ACADEMIC YEAR | 2023/2024 |
| CREDITS | |
| SCIENTIFIC DISCIPLINARY SECTOR | SECS-S/05 |
| TEACHING LOCATION | |
| SEMESTER | 2° Semester |
| TEACHING MATERIALS | AULAWEB |
OVERVIEW
Seminars and initiatives providing CFUs are learning activities offered by the Department of Political and International Sciences as part of the "Other Activities" to be included in the study plan. At the beginning of each academic year, the Department publishes on its website a list of activities related to each seminar so that each student can choose which seminar activities to include in his/her study plan for a total of 3 CFU. These 3 CFU can be reached by combining seminars from the same or different disciplines at the total discretion of the student. In addition, seminars and initiatives providing CFUs may also be chosen as "Student Choice Activities".
AIMS AND CONTENT
LEARNING OUTCOMES
Seminars and initiatives in Social Statistics investigate specialised topics concerning the measurement of social and demographic phenomena from different perspectives: local, national and international. The list of seminars and initiatives in Social Statistics providing access to CFUs scheduled for this academic year is available on the Department's website.
TEACHERS AND EXAM BOARD
ENRICO DI BELLA
Ricevimento: Office hours for the A.A. 2021/22 Office hours are usually Wednesdays from 4.30 p.m. to 5.30 p.m. in the teacher's studio located on the 5th floor of the West Tower of the Albergo dei Poveri's teaching centre and, at the same time, on the teacher's Teams channel (code qlpo4sd). In case of closure of the structure for health reasons, office hours will be exclusively on the Teams channel of the teacher. The students of the Department of Economics can arrange a reception by appointment on Mondays from 3.00 p.m. to 4.00 p.m. at the open Space Statistics teacher's desk at the 2nd level of the Darsena.
Exam Board
ENRICO DI BELLA (President)
PIETRO STANISLAO PARISI
ENRICO IVALDI (President Substitute)
EXAMS
Exam schedule
| Data | Ora | Luogo | Degree type | Note |
| --- | --- | --- | --- | --- |
| 11/12/2023 | 15:00 | GENOVA | Orale | |
| 15/01/2024 | 15:00 | GENOVA | Orale | |
| 05/02/2024 | 15:00 | GENOVA | Orale | |
| 27/05/2024 | 15:00 | GENOVA | Orale | |
| 17/06/2024 | 15:00 | GENOVA | Orale | |
| 01/07/2024 | 15:00 | GENOVA | Orale | |
| 13/09/2024 | 15:00 | GENOVA | Orale | |
Agenda 2030 - Sustainable Development Goals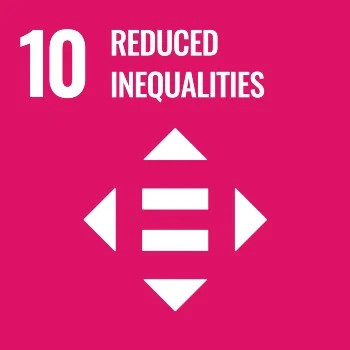 Reduce inequality