| | |
| --- | --- |
| CODE | 66530 |
| ACADEMIC YEAR | 2023/2024 |
| CREDITS | |
| SCIENTIFIC DISCIPLINARY SECTOR | M-PSI/04 |
| LANGUAGE | Italian |
| TEACHING LOCATION | |
| SEMESTER | 2° Semester |
| MODULES | Questo insegnamento è un modulo di: |
| TEACHING MATERIALS | AULAWEB |
AIMS AND CONTENT
AIMS AND LEARNING OUTCOMES
The course aims to acquire knowledge and skills related to the main stages of development, particularly in the cognitive and emotional relational areas. This knowledge will be aimed at providing useful elements to understand how eating behavior and the relationship with food change during development.
Learning outcomes
Knowledge and understanding: Students must acquire adequate knowledge and an effective ability to understand the psychological development of how this can influence eating behavior.
Ability to apply knowledge and understanding: Students must be able to apply the acquired knowledge and to understand any problematic situations for the development.
Making judgments: Students must be able to use the knowledge acquired autonomously, with the ability to evaluate and skillfully, on a conceptual and operational level.
Communication skills: Students must acquire the technical language to communicate clearly and unambiguously with specialist and nonspecialist interlocutors.
Learning skills: Students must develop adequate learning skills that allow them to continue to independently deepen the main topics of the discipline, especially in the working contexts in which they will operate.
TEACHING METHODS
The course will take place through lectures, individual, and group exercises to be carried out using Aulaweb.
SYLLABUS/CONTENT
The main stages of development and the aspects that influence eating behavior will be illustrated. In particular, the following aspects will be addressed:
Change in individuals: sources of influence
Early skills and the importance of early interactions
Psychomotor development and body changes;
The role of emotions in development
Development of taste and eating habits
Development of regulatory skills with reference to eating behavior
This course contributes to the achievement of the following Sustainable Development Goals of the UN 2030 Agenda:
Goal 3. Ensure healthy lives and promote well-being for all at all ages;
Goal 4. Ensure inclusive and equitable quality education and promote lifelong learning opportunities for all.
RECOMMENDED READING/BIBLIOGRAPHY
The main sources that Students can use are:
slides made available on Aulaweb
A.S. Bombi e E. Cannoni. Bambini e Salute. Psicologia dello sviluppo per le professioni sanitarie. Bologna, Il Mulino, 2014.
M. Bellati e M. Vallarino. Psicologia del gusto. Roma, Carocci, 2019.
TEACHERS AND EXAM BOARD
MARIA CARMEN USAI
Ricevimento: The teacher receives students by appointment at room 4A9 (4th floor of Corso A. Podestà) or through the Teams platform.
Exam Board
MANUELA ALBERTELLI
CECILIA SERENA PACE
FRANCESCA SIBILLA
FRANCESCA TAGLIOTTI
LUCIA VALENTINI
MARINA BELLOMO (President and Coordinator of Integrated Course)
LESSONS
Class schedule
L'orario di tutti gli insegnamenti è consultabile all'indirizzo EasyAcademy.
EXAMS
EXAM DESCRIPTION
Written test with multiple choice and open questions. If necessary, the written test could be followed by an oral exam.
ASSESSMENT METHODS
For all students, the exam includes a written test with multiple-choice questions on the program. The test is intended to assess understanding of the topics covered in class, the acquired knowledge, and the ability to use this information to understand the developmental changes in eating behavior.
Exam schedule
| Data | Ora | Luogo | Degree type | Note |
| --- | --- | --- | --- | --- |
| 17/01/2024 | 09:00 | GENOVA | Scritto + Orale | |
| 08/02/2024 | 09:00 | GENOVA | Scritto + Orale | |
| 19/06/2024 | 09:00 | GENOVA | Scritto + Orale | |
| 10/07/2024 | 09:00 | GENOVA | Scritto + Orale | |
| 11/09/2024 | 09:00 | GENOVA | Scritto + Orale | |
FURTHER INFORMATION
Students with certified learning disabilities can contact the teacher for any measures aimed at supporting the learning process.
Foreign students may contact the teacher to substitute the suggested bibliography in Italian with books or articles in English. In addition, they can take the exam in English.
Agenda 2030 - Sustainable Development Goals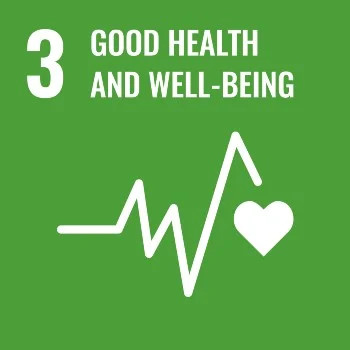 Good health and well being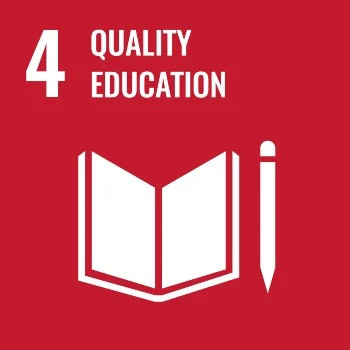 Quality education