CODE
56686
ACADEMIC YEAR
2023/2024
CREDITS
SCIENTIFIC DISCIPLINARY SECTOR
FIS/01
TEACHING LOCATION
PREREQUISITES

Propedeuticità in uscita

Questo insegnamento è propedeutico per gli insegnamenti:

Civil and Environmental Engineering 8715 (coorte 2023/2024)
GENERAL PHYSICS 56686 2023
Civil and Environmental Engineering 8715 (coorte 2023/2024)
GENERAL PHYSICS 56686 2023
Civil and Environmental Engineering 8715 (coorte 2023/2024)
GENERAL PHYSICS 56686 2023
Civil and Environmental Engineering 8715 (coorte 2023/2024)
GENERAL PHYSICS 56686 2023
Civil and Environmental Engineering 8715 (coorte 2023/2024)
GENERAL PHYSICS 56686 2023
Civil and Environmental Engineering 8715 (coorte 2023/2024)
GENERAL PHYSICS 56686 2023
Civil and Environmental Engineering 8715 (coorte 2023/2024)
GENERAL PHYSICS 56686 2023
Civil and Environmental Engineering 8715 (coorte 2023/2024)
GENERAL PHYSICS 56686 2023
Civil and Environmental Engineering 8715 (coorte 2023/2024)
GENERAL PHYSICS 56686 2023
Civil and Environmental Engineering 8715 (coorte 2023/2024)
GENERAL PHYSICS 56686 2023
Civil and Environmental Engineering 8715 (coorte 2023/2024)
GENERAL PHYSICS 56686 2023
Civil and Environmental Engineering 8715 (coorte 2023/2024)
GENERAL PHYSICS 56686 2023

MODULES
Questo insegnamento è composto da:
TEACHING MATERIALS
AULAWEB
OVERVIEW

In this course we study the basic concepts of classical mechanics and electromagnetism.
- The first part of the course starts from kinematics and dynamics of a single particles and then moves to more complex system of particles
and to the dynamics of a rigid body.
- The second part of the course studies electromagnetism in vacuum.
AIMS AND CONTENT
TEACHERS AND EXAM BOARD
DARIO FERRARO
Ricevimento: By appointment (email) or after classes.
GIOVANNI RIDOLFI
Ricevimento: The students may contact the teacher at any time, for discussions, clarifications of the lectures, suggestions for the solution of problems. A preliminary contact via e-mail is suggested.
Exam Board
GIOVANNI RIDOLFI (President)
DARIO FERRARO (President Substitute)
LESSONS
LESSONS START
Class schedule
L'orario di tutti gli insegnamenti è consultabile all'indirizzo EasyAcademy.
EXAMS
Exam schedule
| Data | Ora | Luogo | Degree type | Note |
| --- | --- | --- | --- | --- |
| 11/01/2024 | 09:00 | GENOVA | Compitino | |
| 11/01/2024 | 09:00 | GENOVA | Scritto | |
| 08/02/2024 | 09:00 | GENOVA | Compitino | |
| 08/02/2024 | 09:00 | GENOVA | Scritto | |
| 06/06/2024 | 09:00 | GENOVA | Compitino | |
| 06/06/2024 | 09:00 | GENOVA | Scritto | |
| 04/07/2024 | 09:00 | GENOVA | Scritto | |
| 04/07/2024 | 09:00 | GENOVA | Compitino | |
| 05/09/2024 | 09:00 | GENOVA | Scritto | |
| 05/09/2024 | 09:00 | GENOVA | Compitino | |
| 11/01/2024 | 09:00 | GENOVA | Scritto | |
| 11/01/2024 | 09:00 | GENOVA | Compitino | |
| 08/02/2024 | 09:00 | GENOVA | Scritto | |
| 08/02/2024 | 09:00 | GENOVA | Compitino | |
| 06/06/2024 | 09:00 | GENOVA | Compitino | |
| 06/06/2024 | 09:00 | GENOVA | Scritto | |
| 04/07/2024 | 09:00 | GENOVA | Compitino | |
| 04/07/2024 | 09:00 | GENOVA | Scritto | |
| 05/09/2024 | 09:00 | GENOVA | Compitino | |
| 05/09/2024 | 09:00 | GENOVA | Scritto | |
Agenda 2030 - Sustainable Development Goals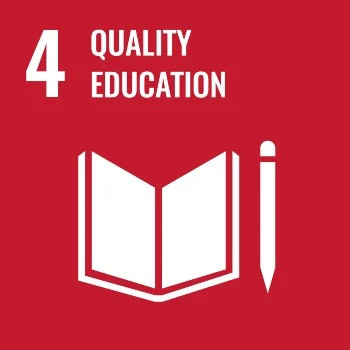 Quality education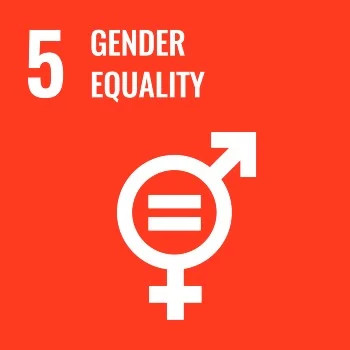 Gender equality